on ShenandoahConnection.com
If you looking to arrive at the event in style and comfort then your looking for a limousine service. A limo will for certain turn heads and get wondering who the VIP is in the backseat is. Limo rentals make great Corporate Transportation sure to impress special Corporate clients. A limousine rental is also the perfect way to make the bride and groom feel like the King and Queen on that special day. A fine Limousine is much more than just a ride to the airport. And you can fine a Limo Company to fit any budget.
---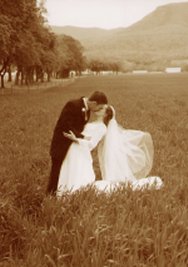 The Shenandoah Valley's Wedding Connection
ShenandoahWeddings.org
Whether you're on a shoestring budget, or you want the most extravagant wedding imaginable, ShenandoahWeddings.Org can offer a suitable wedding planner to cover your special day. We work closely with the best and most creative wedding photographers, honeymoon planners, caterers, musicians, florists, wedding consultants, limousine services, bridal shops, tuxedo rental stores, gift registry, live music and wedding bands, reception sites and more. more info
Your wedding day should be a once in a lifetime
experience. Let us be of help to you...
---
SHENANDOAH
GOURMET CATERERS
Seasoned Gourmet impeccable service, attention to detail and careful crafting of fresh gourmet foods has helped to distinguish us from our competition and placed us at the forefront of today's culinary experience.
Whether planning a corporate event, wedding, holiday party or social occasion of any kind, We impress the most demanding clientel with extraordinary menu concepts, courteous and professional staff and a wide range of services. Our goal is to satisfy even the most discriminating palates and make any occasion memorable- beyond your expectations.
540 249 3209
Weddings - Corporate events - Special Events - Wine Tastings - Local Vineyards - Four Star
---
Valley Pig Pickin' Carolina Style BBQ
We specialize in on-site "Carolina Style" whole hog pig pickin's, also known as pigs roasts, pig pulls and hog roasts. No matter what you call it, we do it best! We will do all of the setup, slow smoke BBQ your pig in our custom designed BBQ Pit, pull, chop and serve all the meat while you get to sit back and enjoy the party. We can take care of all your meal needs including chicken, beef brisket, spare ribs and side dishes to compliment our special style of award winning pit cooked BBQ. We've never had an unsatisfied customer! Pricing varies depending on the size and location of your event. Call or email us to discuss how we can serve you the best BBQ in the Valley! Shenandoah Valley. Shenandoah Valley Barbecue - Shenandoah Valley Pig Roasters
Virginia Country Ham - Woodstock Va Catering
Accommodations - Bridal - Cakes - Candies - Carriages - Caterers - Decorations - DJ's- Florists - Formal Wear - Honeymoon Planning - Invitations, Favors - Supplies - Locations - Lodging - Makeup Consultants - Massage - Music - Photographers - Planners & Consultants - Rentals - Transportation - Travel Consultants - Wedding Cake Toppers Wedding Planners - Shenandoah Valley Video Productions
Wines
Wines of The Shenandoah Valley - Virginia Wines and Vineyards
Wineries and Vineyards - Wine Shops Shenandaoh of the Valley
---
Hold your small wedding in Shenandoah County at:
The Shenandoah River Lodge
Go Back in Time, and Relax at the Shenandoah
River Lodge at Franley Farms - Woodstock Virginia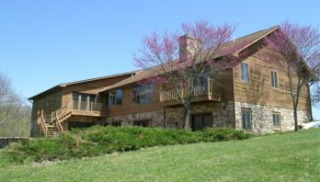 Weekend and Weekly Short Term Rentals and Weddings and Events
EXPERIENCE a hidden treasure in the Shenandoah Valley. Weekly rentals or weekend rentals. This spacious 4,000 sq. ft. furnished Lodge is located on 160 secluded acres with 1-1/2 miles of river frontage nestled in the seventh bend of the Shenandoah River. The Lodge has a fully equipped kitchen, 4 bedrooms plus a nursery, a 7 person hot tub. Enjoy fishing, canoeing, tubing, kayaking, golf, tennis, horseback riding, sightseeing, Civil war sites, antiquing, caverns, and vineyards - all nearby. Discover the perfect place for your next vacation or event. Visit our web site: www.shenandoahriverlodge.com
List your wedding service with us MORE INFO
---
The Valley's Ultimate Resource for the best musicians.
Shenandoah County VA
House Concert Series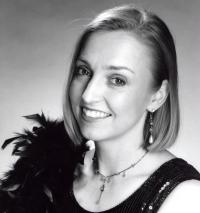 Jazz, Folk, Blues, Bluegrass, Rock, Swing and more.
ShenandoahMusic.coms' growing list of network musicians
will perform at your home, office, weddings, anniversaries or festivals.
Call 540-984-8190
Please email us your needs for live music and we will get on it right away.
shenandoahMusic@hotmail.com
We at ShenandoahMusic.com are always interested in working with the new musicians, artists and small business people, moving to the Shenandoah Valley, West Virginia and surrounding areas. We would like to help get more music venues off the ground as well. Call 540-984-8190 anytime.
---
If you have any ideas, comments, suggestions or would like to work on a project with us please do not hesitate to call 540-984-8190
We create business for people who understand the power
of the Internet....
For information on advertising options for your
Limousine service, please call:
540-984-8190
Back to Home Page