Virginia Business Networking Events

Our mission: 1.To provide VA Businesses with the tools and strategic local networking alliances to increase their profit and leverage their marketing.

2. Help even the playing field when competing against large national franchises.
__________________________________________________
About ShenandoahConnection.com
Your source in the Shenandoah Valley for Low Cost Business Websites and SEO plans, bringing over 19 years experience in the Search Industry with extensive expertise in building local business directories, website design, search engine optimization, and online marketing. ShenandoahConnection.com has helped a wide variety of clients ranging from home based business owners to larger based companies and businesses. We achieve top rankings on all major search engines.
What We Do Best? Helping our clients put up affordable small business websites, get them found on local search, work to keep them there, and help build a strong local twitter target market. - Shenandoah Valley Business Websites - Web Development Shenandoah Valley Powered by WebPromotion.com since 1996 BG
"ShenandoahConnection.com & WebPromotion.com has taken our search rankings to new levels in only a matter of weeks. We are a new and growing company in Charlottesville VA. We wanted a good looking but affordable website and marketing plan. They deliver way more then they promise, best of all they have a winning attitude that is simply there to help promote our business. It's nice to find a team that's genuinely cares about the growth and preservation of small businesses." - Chris Curtis, Coffee Roaster Charlottesville VA
__________________________________________________
ShenandoahConnection.com welcomes:
Winchester VA Business Coach - Rene Hollebrandse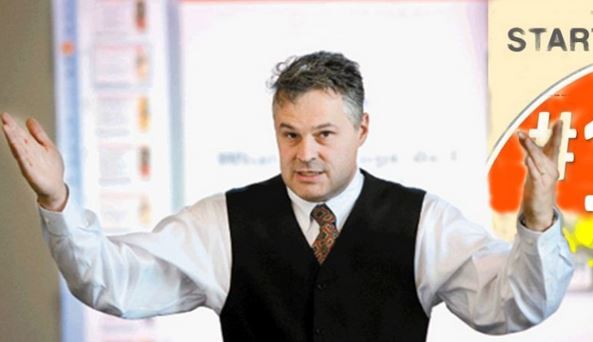 Our CEO is "Virginia's number 1 business coach" René Hollebrandse.
He is from the Netherlands, and received his Master in Business Economics at the Erasmus University Rotterdam. He then had a global career of 15 years in business and IT. His work ranged from managing massive implementations of Enterprise Resource Planning software to Product Management. He drove the development of huge end-to-end software suites that would manage everything in a company: from software that moved a robot arm to the financials and HR, from Engineering Design and Sales to Planning maintenance cycles. - Business Coach Frederick County VA
We are looking to work with other Business Coaches in Virginia
_______________________________________
Your Winchester VA Real Agent!
Northern Shenandoah Valley Homes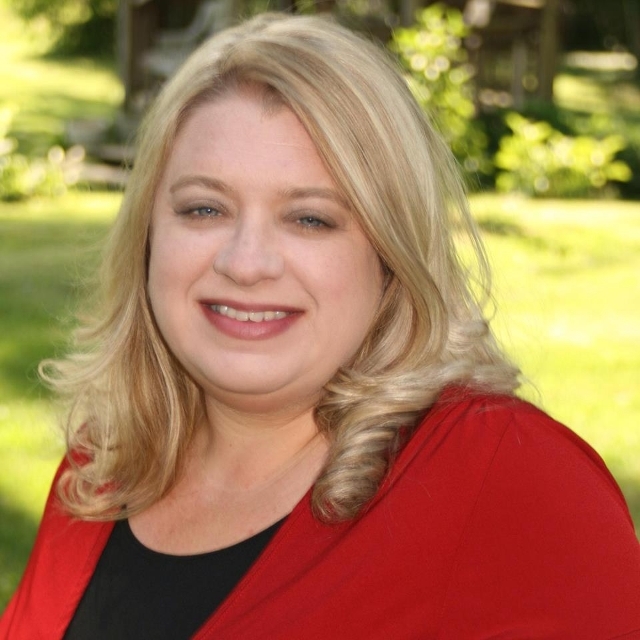 Stacey Mullins
ERA OakCrest Realty - 126 N Kent St, Winchester, VA 22601
As a real estate professional, I am available to address all of your real estate needs. Please give me a call or email when you are ready to visit some homes, or to schedule a free home buying or selling consultation. I look forward to working with you! - Winchester VA Real Estate


Frederick County VA Real Estate

At OakCrest we believe in fostering relationships to build a better community. How we do this is by aligning people. ideas and resources to enrich the lives we touch. We deliver unique and innovative real estate opportunities and solutions. OakCrest Properties
Winchester VA Real Estate Agent - Winchester VA Homes - Old Town Winchester VA Real Estate - Shenandoah Valley Home Loans
__________________________________
Commercial Real Estate Shenandoah Valley

Frederick County VA Commercial - Warren County VA Commercial
by Greenfield & Craun Commercial
Winchester VA Retail Space - Front Royal VA Retail Space
Office Space for Lease Northern Shenandoah Valley
Winchester VA Commercial Real Estate Sales
Front Royal VA Commercial Real Estate
BROKERAGE: Greenfield & Craun are Trusted agents in commercial real estate negotiations and transactions, CCIM licensed professionals specialized in commercial real estate, finance, insurance, and real estate.
The Pifer Companies, 1822 Roberts Street
Winchester, VA 22601- 540-542-1670 - Construction Winchester VA

General Contractor Winchester Virginia Residential Commercial Construction Remodeling Property Management - Services they offer: General Contracting Frederick County VA, Commercial Construction Frederick County VA, Commercial Build-Out Frederick County VA, Residential Construction Frederick County VA, Kitchen Remodeling Frederick County VA, Bathroom Remodeling Frederick County VA and more!
Residential Property Management Winchester VA - Commercial Property Management Winchester VA - We have proven expertise in all types of commercial leasing—including triple net leasing—and our team of experienced property managers can competently take on the day-to-day tasks that come with maintaining a commercial property, allowing you to place your focus on running your business.
Commercial Real Estate Winchester VA by Pifer CO. of Winchester VA. Whether you want to build, expand, or relocate, finding the right property in the right location is essential for the success of your business. Pifer and Associates, L.L.C. is based in Winchester, VA, and our company knows the northern Shenandoah Valley commercial real estate market with many years in the field.
Commercial Real Estate Frederick County VA - Frederick County VA Office Buildings – Winchester Lease Properties – Commercial Investments Frederick Co Winchester VA - Winchester VA Commercial Real Agents
_______________________________________
HVAC Contractors Shenandoah Valley
HVAC Winchester VA -  PHILCO MECHANICAL serving both residential and commercial customers - service, replacement, and new construction. Licensed and insured to provide peace of mind in the Heating, Air Conditioning, Plumbing, and Gas/Oil/Propane fields of work. - HVAC Shenandoah Valley
CW Mossor HVAC Contractor of Stephens City VA
HVAC Repairs Stephens City VA - CW Mossor Heating and Cooling has been repairing and installing air conditioners and heating units for home owners in Virginia for over 17 years. If you are in need of a new air conditioner and/or heating system, let us install a high-efficiency model in your home or business today. We install air conditioning systems made by brands we trust. - HVAC Repairs Frederick County VA
HVAC Repairs Loudoun County VA
Shenandoah Valley Plumber - An established plumber providing high quality services personalized for your unique needs and budgets including commercial and residential plumbing in the Shenandoah valley. - Plumber Front Royal VA - Plumber Stephens City VA - Plumber Middletown VA - Plumber Strasburg VA - Plumber Shenandoah County VA - Plumber Woodstock VA
___________________________________________
Shenandoah Valley Window Companies
Replacement Windows and Doors Shenandoah Valley
Replacement Windows Winchester VA - Replacement Doors Winchester VA - Replacement Windows Front Royal VA - Replacement Doors Front Royal VA
_____________________________________________
Affordable Insurance for People and Businesses
Creekside Insurance and Financial Advisors

It is our vision to be the largest, most recognized and respected insurance agency in Virginia markets with regard to group health, individual health, Medicare products, life, and fixed annuities.
VA Individual and Group Health Insurance Shenandoah Valley - Retirement Insurance Planning Winchester VA - Annuities in Winchester Virginia - Long-Term Care Winchester VA - Medicare Supplement Winchester VA Virginia - Virginia Health Insurance Quotes Winchester VA
Life Insurance For VA Residents
Term life and GUL rate quotes for Virginia residents are now QUICK to obtain and EASY to apply for. Shop among a variety of carriers on your own time and let a local agency assist you with the application process when ready. Shop life insurance rates in Winchester, Leesburg, Manassas, Fairfax, Richmond, Charlottesville, Roanoke, Virginia Beach and all other areas of Virginia.
Virginia Fixed Annuities - Fixed annuities can offer many benefits. One is the opportunity to receive the contract's value in a stream of income (or monthly paycheck) lasting as long as you live. You can call it "Income Insurance" for your retirement years. You'll never outlive your monthly payments. Also, unlike traditional annuities, upon death, your beneficiary receives the full accumulation value balance.
____________________________________________

Network Administration Winchester VA
Computer Repair in Winchester, VA is what we do best. Whether it's Virus Removal or setting up a new computer or a new server, Shared Knowledge is prepare to help you through all of your Computer and Networking needs. Oh Yeah....we have "Guaranteed Response Time" and always provide
FREE PURCHASE CONSULTING.
Computer Repair Winchester VA - Virus Removal Winchester VA - Antivirus Software Winchester VA - Network Administrator Winchester VA
Cell Phone Repair Winchester VA
by TrendSetters
108 Featherbed Lane Winchester VA
Frederick County Cell Phone Repairs by TrendSetters Winchester VA is the best place for iPhone Repairs, Samsung Galaxy Repair, iPod Repair, iPad Repair, HTC Repair. They can fix your broken screens.
iphone Glass Repair Winchester VA - ipad Glass Repair Winchester VA
Samsung Glass Repair Winchester VA
____________________________________________
Frederick County VA Custom Home Builders

We work with only builders dedicated to designing and building beautiful yet practical custom homes. We have a builder that has earned him a reputation as one of Virginia's premier home builders. Have us build you a new home in Winchester VA. - New Homes in Winchester VA
Frederick County VA Custom Homes - Warren County VA Custom Homes - Clarke County VA Custom Homes - Winchester VA Custom Homes - Winchester VA Custom Home Realtor
_______________________________________________________
Kens Mold Testing, Allergen and Energy
Testing
When we come to your home or business we provide you with unbiased reports as to whether you do have Mold or not using air sample or swab test that are completed into a easy to understand report from our labs.
Mold Testing Shenandoah Valley - Mold Testing Winchester VA - Winchester VA Energy Audits - Mold Testing Loudoun County VA - Shenandoah Valley Energy Audits - Mold Testing Leesburg VA - Leesburg VA Energy Audits
__________________________________________________
Frederick County Virginia Handyman
Winchester VA Handyman Services - A+ handyman has provided premier home improvement/handyman services to customers in Winchester, VA and the surrounding areas since 1998. With 30 years experience in keeping homes functional and beautiful, you can rest assured your home is in qualified hands. Our friendly, skilled technicians work closely with you to ensure all of your needs are met.
Winchester VA Preventative Maintenance Plans
Winchester VA Commercial Handyman - Home Improvements Winchester VA - Winchester VA Home Repair - Winchester Virginia Home Maintenance
House Cleaning Winchester VA - We are currently scheduling recurring house cleaning, as well as, one-time event, special deep cleans and move in/move out cleanings for Realtors, buyers and sellers.
Office Cleaning Winchester VA by GoGreen Commercial Cleaning - Go Green Cleaning is an ecology-friendly commercial and residential cleaning company serving Northern Virginia.
________________________________________________
Shenandoah Valley Carpet Sales - Winchester VA Carpet Express & Flooring - Harrisonburg VA Carpet and Flooring - Front Royal Carpet Sales - Woodstock VA Carpet and Flooring by Carpet Express
____________________________________________
Shenandoah Valley Weddings

Shenandoah Valley Wedding Photography, Northern Virginia Wedding Photography - DC Metro Wedding Photographer
"Moving to a new area in 2006 meant that I would be competing for local business with photographers who had been servicing the community for years, even decades. your services have allowed me to make myself known in the area and build a loyal customer base. I attribute much of my early and continued success to my great search-engine placement, and you were the one who put me there! Thank You! - Julie Napear
Lauri Bridgeforth - Winchester VA Commercial Photographer - It takes an artist's eye to see beauty in the everyday, uniqueness in the smallest detail, individuality in every portrait and grace in commercial terms. For more than two decades, Lauri Bridgeforth has practiced the art of photography, making the ordinary appear extraordinary. - Wedding Photographer Winchester VA
Fine Photography Winchester VA - Portrait Photography Winchester VA - Headshot Photography Winchester VA - Photographer Frederick County VA - Newborn Photography Winchester VA - Portrait Headshots Winchester VA - Drone Photography Winchester VA
Virginia Wedding Business Networking - Are you in the wedding business in Virginia? Or one of the DC Metro Wedding Vendors

If so, our goal is to lead the way for Virginia Wedding Businesses to take advantage of online business networking. We are here to support and attract a growing number of wedding business networkers in Virginia, and to our Washington DC Wedding Business Network and Fredericksburg VA Wedding Business Network - Shenandoah Valley Weddings
For Virginia Wedding Vendors we provide Low Cost Websites
We help our clients put up low cost small business websites, get them found on local search, and help build a strong local twitter target market.
____________________________________________
Community Supported Music in Virginia - Unfortunately, too many people choose not to care about local music or local music venues. They are unaware of all of the positive things that local music events can do for towns and the local community in which they live. In order for CSM to work, we need to build an expanding membership of musicians and music venues that really want to take part in this effort.
Hire Local Musicians here:
DC Metro Musicians - Shenandoah Valley Musicians
Charlottesville VA Musicians
___________________________________________________________________
Real Estate Law Shenandoah Valley - Real Estate Attorney Frederick County VA - Real Estate Attorney Winchester VA
Business Attorney Winchester Va - Tenant Law VA - Estate Planning VA - Wills in VA - Trust VA - Equine Law VA - Winchester, VA Attorney - Shenandoah Valley Contract Litigation - Probate VA
_______________________________________________________________
Harrisonburg VA Professional Office Lease
The professional office space we have available at 2262 Blue Stone Hills Dr. Harrisonburg
| | |
| --- | --- |
| | Beautiful views of the mountains and city of Harrisonburg. Suite already built out as individual offices. Formally Financial advisors office for 15 years who Moved to larger location. |
Blue Stone Hills is very close to everything but not in the rat race. Easy access in all directions. Close to new hospital and mall area. Lots of windows in a well maintained building. Plenty of parking at your door. Other propfessionals in the building and in adjacent building. Very desirable location with easy terms. First vacancy in 12 years. Please call me direct for your private showing. All inqueries held in strict confidence. 540-433-3080 - 540-335-1937 - Harrisonburg VA Real Estate
_________________________________
Virginia Moving Services by MyMoversList.com
Virginia Moving & Storage, Inc. We are professional moving and storage company ready to assist you when you need us with prompt, courteous and reliable service. We offer you a state-of-the-art moving services with old-fashioned prices and old-fashioned care for both local and interstate moving.
Moving Services Shenandoah Valley - Movers Winchester VA
Movers Northern VA - Washington DC Metro Moving Estimates
___________________________________________________________________
Virginia Business Coaches Shenandoah Valley
Shenandoah Valley Business Coach - Harrisonburg VA Business Coach - Loudoun County VA Business Coach - VA Business Coaches
Internet Advertising and Web Design for Virginia Business
by WebPromotion.com - 540-335-8190

Virginia Small Business Development - We collaborate with other VA web design compaines and VA web promoters which benefits everyone. By working together we can increase productivity and cost savings for our businesses, giving clients a valuable edge in today's marketplace. - VA Small Business SEO support by WebPromotion.com - VA Web Designers - Contact Us
Shenandoah Valley Web Development - VA Business Web application development to create businesses growth. We provide a range of services starting with internet marketing and search engine advertising campaigns, including website redesign services for those with outdated websites that need an infusion of something that will actually work for your business and drive the bottom line in a measurable way. -
Shenandoah Valley Business Websites
e-Commerce Web Development Shenandoah Valley VA - Graphic Artists Shenandoah Valley - Web Programmers VA
We collaborate with other VA web designers and web promoters which benefits everyone. By working together we can increase productivity and cost savings for our businesses, giving clients a valuable edge in today's marketplace.
Business Networking Events Shenandoah Valley - We are passionate about networking and connecting with team players to grow small business in the Shenandoah Valley. We are in need of more collaboration in the Shenandoah Valley with both local business, web design and marketing people. If you are looking to partner and collaborate on projects please let us know. - Contact Us
Shenandoah Valley Websites by the ShenandoahConnection.com Network.
Internet Advertising Harrisonburg VA - Web Design Harrisonburg VA - Web Development Harrisonburg VA - Web Marketing Harrisonburg VA - Search Marketing Harrisonburg VA - SEO Marketing Harrisonburg VA
Winchester VA Web Development - Winchester VA Websites SEO
Websites, SEO Front Royal Virginia
We are in need of more collaboration in the Shenandoah Valley by getting local business to help one another. We Collaborate with other website designers and promoters, I have argued for years that without collaboration, great design and marketing isn't possible, particularly in our world of the wide web. If you are looking to partner and collaborate on projects please let us know. - Mark Barreres